By Michael Jenkins

No matter what you grow, or the size of your garden, you may from time to time produce far more than you need. Whether it's the famous "too many zucchini" problem, an explosion of beautiful flowers that need a place to go, or just excess basil from your patio container garden, "too much garden produce" and "too many flowers" are common issues for home gardeners of all kinds. The good news is that there are fun and easy solutions. While you can preserve your produce or flowers as we've discussed in other blogs, you may also want to share the beauty and flavors of your garden with others. In this blog, we'll look at some ways you can share your gardens bounty with your friends, family, and community.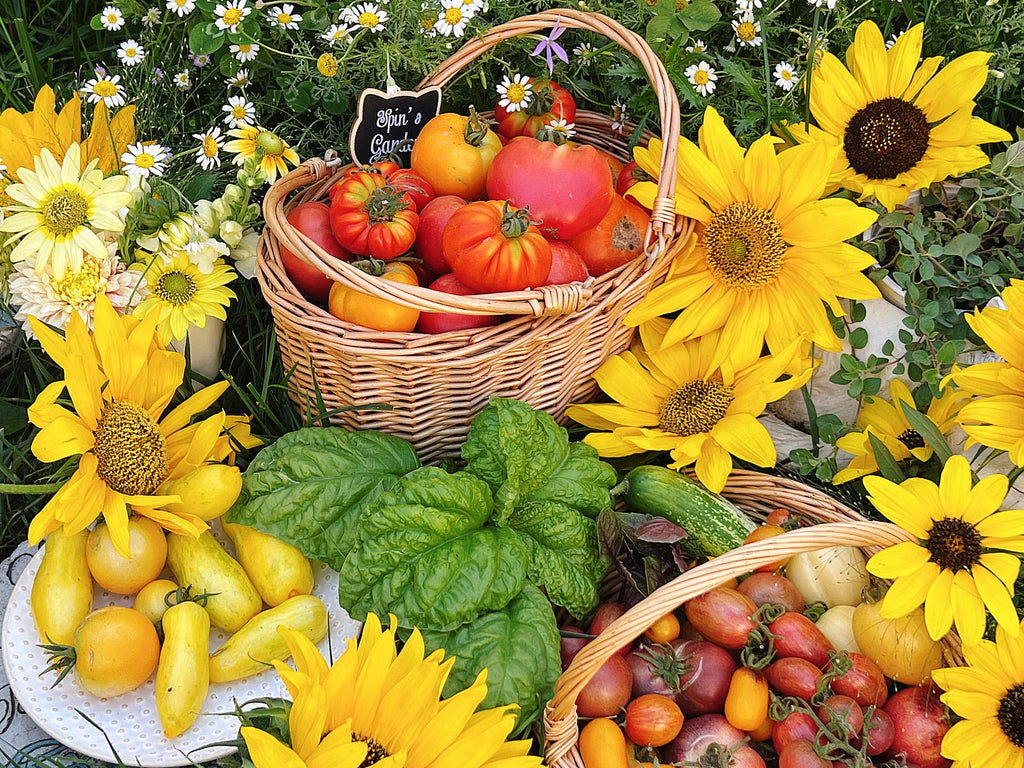 An obvious and popular solution is to just share with your immediate neighbors. This can be easy, fun, and a great way to meet and connect with the folks who live nearby. Just knocking on a door or leaving a bag of produce or flowers on a porch or doorstep along with a friendly note explaining that it's an intentional gift from you can go a long way towards building goodwill and sharing the joys of your garden with others. It might also foster a conversation that leads your neighbors to start their own garden, which is a wonderful way to pass it on to new folks!
Expanding outward from there, your extra produce or flowers can bring joy to a broader community if you harness the power of social media. Many cities and towns have community groups on various social media platforms comprised of gardeners and plant hobbyists who love to share their passion. These can be a great place to trade extra produce, flowers, or seeds while making new friends who share your love of gardening. Produce or flower swap meets can be especially rewarding this way—you may discover that the thing you have too much of is something that someone else really wants. These kind of meetups, be they in-person on online, can also be a great chance to share information, resources, and support within the gardening community in your area.
A third option is donating your excess to places that need it. There are a number of ways to do this: nursing homes and assisted living communities may appreciate a donation bright and happy flowers to liven up their spaces, while shelters, churches, and food banks may be able to make use of your excess produce. While this can be a wonderful thing, there are a couple of important considerations to bear in mind. If you're donated food items, always call and ask first. Not all food banks, shelters, or community aid/mutual aid groups are equipped to accept and distribute fresh food. They may also turn down your home canned goods or frozen produce out of concerns about food safety. However, when you find a place that will accept your produce as a donation, you'll have the satisfaction of knowing that you're helping folks enjoy healthy, home-grown, seasonal produce when they need it most.
Sharing your garden's bounty is a way fo passing on the joys, passions, and wisdom that gardening gives us. You're enriching someone else's life both culinarily and aesthetically, and that's always a good thing. Helping each other and building community should be part of what gardening is all about, and it's something with strive to do here at Gardzen. With that in mind, get in touch and let us know how your garden is doing—we love to hear from you!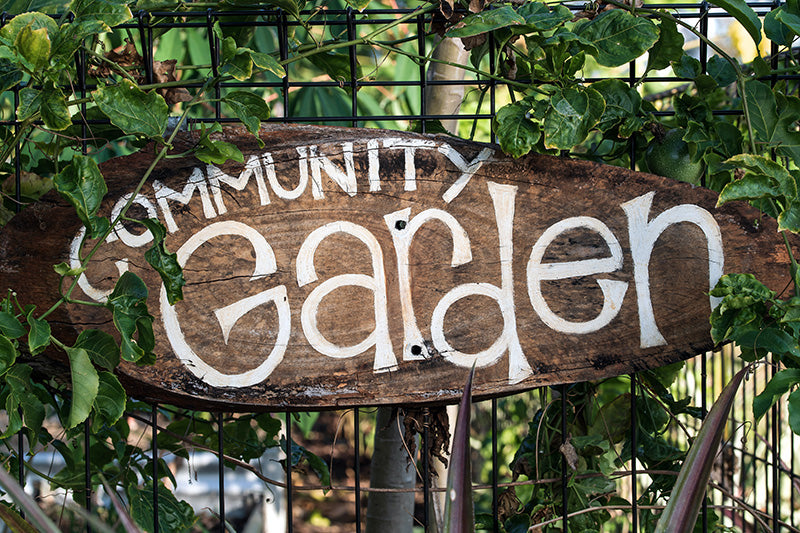 ---