By Michael Jenkins
The new year is only a few days away, and with it comes a new beginning and a chance to start over. As with so many things, this applies to both life and gardening, and now's the time to start planning your 2023 garden! We've talked about planning garden spaces in other blogs, and we're always discussing garden projects in these pages, but this blog is a bit different. Here, we'll talk about how to start your 2023 garden based on your experiences with your plants and your space in 2022. While we're focusing on re-envisioning your garden, there's a lot here for new gardeners as well (in addition to the other blogs for new gardeners we've written!) So with all that said, let's dig in.
The first step for many of us in planning our 2023 garden will be organizing our thoughts. Hopefully you kept some notes or a garden journal over the course of 2022, but even if you haven't take some time to jot down your thoughts, observations, and results. "What worked, what didn't, and what can we improve?" is a good framework to use in approaching this. While the actual questions you'll face depend on your plants and your space, here are some examples of common considerations that come up:
Does your soil need refreshing or re-nourishment?
What about drainage? Is your garden too wet, too dry? If so where and how can you improve it?
Where's the best sun for a given plant or garden bed? Do you need to move them so they can get the light that they need?
Are there any standout problems? EG, a shrub, tree, or bed that looks weaker or sickened? What can we do to diagnose and improve that?
Were there any garden chores you just dreaded doing? How can you make those a bit easier or at least less tedious?
If you use these questions as a framework, you may find some changes you'd like to make or some solutions to longstanding issues you've been having. The goal is to look at 2022's garden and your experiences there with fresh eyes and then move forward with that knowledge and insight.
With that done, let's look forward! Now that you have a more organized analysis of how 2022 went, what would you like to do in 2023? Are there new plants you'd like to try? New veggies? What about new growing techniques or new growing spaces? Would you like to do some landscaping to refresh your yard's look? Or are you interested in expanding your patio garden? At Gardzen, we firmly believe that gardening is for everyone, and that you can garden in nearly any space available. Improving and adapting yours is an ongoing project, and a rewarding one.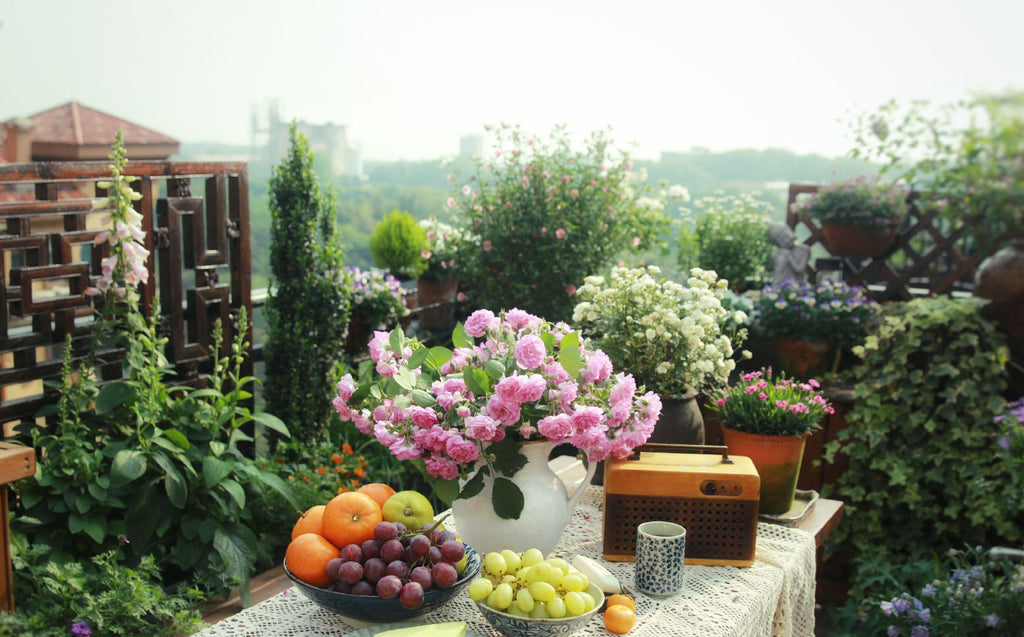 Once you know what you want to do in your garden during the New Year, it's time to start planning. For most of us it's a little early to start putting plants out or even starting seeds, but there's a lot to do in the meantime. You can plan your garden layout, based on your insights and observations from years past. You can get your soil tested and start enriching it as needed so that it's ready to go when spring comes. Speaking of soil: have you checked on your compost heap lately? Checking on your composter and ensuring that all is well is a good step before spring arrives.  While most things are dormant, you can also check on your trees, shrubs, and perennial beds while you're out in the garden. You may not see much, but you can take a look and ensure that there are no outstanding problems: nothing that needs to be pruned, no obvious damage, no debris that needs to be cleared away. If weather permits, getting your rake out and giving your garden a bit of a pickup/cleanup can make things a lot easier when spring comes.
One of the most wonderful things about gardening is the cyclical nature of it: things grow and then move on, seasons change, and it's up to us to understand and work within that cycle. The new year is part of that: a chance to reflect, renew, and find new goals and plans. Whatever your garden plans become in 2023, we hope that Gardzen can be part of it!
---