By Michael Jenkins

For people of many faiths and cultures, this time of year is filled with holidays and celebrations. It's a wonderful way to connect with friends, family, and community and celebrate all the good and wonderful things in our lives. As gardeners, we may also be thinking about how to use holiday gift giving to introduce someone to gardening, or about how we can politely request gardening gifts for ourselves. While we indulge in seasonal joy, let's remember that gardening is also about working with nature and the environment—and that our holiday celebrations can affect those things. So let's dig in and look at some eco-friendly holiday ideas to make your festive season merry and bright for both your family and the Earth.
"Green" Christmas Trees
So many households love to have a Christmas tree, and for good reason—they create a wonder and beauty that is for many the hallmark of the holiday season.  With a little consideration and planning, we can make our Christmas trees much more environmentally friendly and maybe help our gardens thrive in the process:
First off, let's address the longstanding artificial vs real Christmas tree While there are arguments to be made both ways, we feel that if you're buying a Christmas tree for the first time, a real tree is best. Artificial trees, no matter how long they last, always end up in the trash eventually. If you have an artificial tree, by all means keep using it, but maybe don't buy a new one if you can avoid it.
Disposing of Christmas treesis always an issue—but there are ways  to make it more environmentally friendly. You can use your tree in a hugelkultur garden, or place it in a corner of your property as wildlife habitat. In coastal areas, some communities use discarded natural Christmas trees to help build and preserve sand dunes, and your tree can contribute there when the holidays are over. If you have access to a wood chipper, you can turn your tree into mulch or fuel for a long-term compost heap.
Consider renting a Christmas tree!As it turns out, some business will rent you a live Christmas tree—roots and all—for the season. When you're done with it, you return your tree and it is replanted to continue to grow. This isn't available everywhere, but if the option exist it's something to consider.
Wherever you get a natural tree, buy from a producer that follows environmentally friendly practices. Look for an Forest Stewardship Council (FSC) certificationfor your Christmas tree—it helps ensure that your tree was grown with the best "green" practices.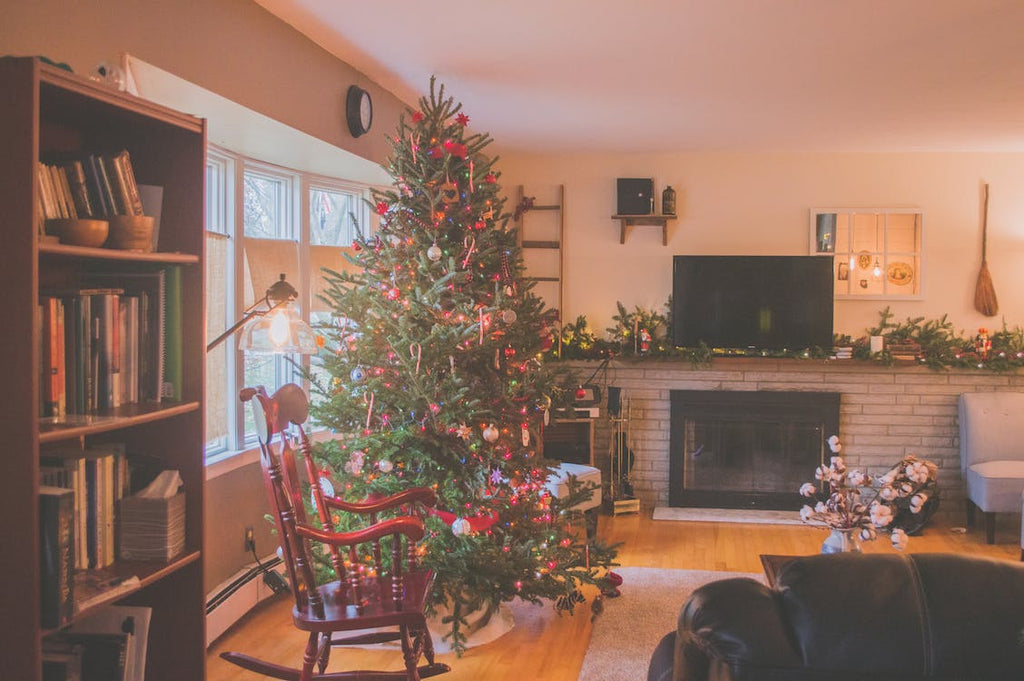 Environmentally-Friendly Holiday Decorations
Many holiday decorations celebrate life, growth, and the knowledge that even at this dark part of the year spring will eventually come. With that in mind, why not use some environmentally-friendly holiday decorations in your home? They can be a great chance to make your celebrations a little more eco-concious while flexing your DIY skills and maybe saving you money too.
A quick and easy green decoration: use LED lights instead of traditional incandescent lights for your holiday decorations. You'll save between 50% and 75% on your electrical consumption while still creating holiday magic in your home. For outdoor lights, solar powered options exist which are not only more flexible in terms of installation but even bigger money savers over time.
Using natural decorations instead of plastic onescan make the holidays both greener and more creative. As with Christmas trees, please continue to use your existing artificial decorations if you have them, but when it's time to buy more think about doing something more natural. Fresh holly from yours (or a neighbor's) garden, evergreen boughs, and other natural decorations are a lovely option. For reusable decorations, consider options like wood, burlap, and other natural materials. It's better for both you and the earth—and  if you make them yourselves you can be creative too!
If possible use your own produce as part of your holiday meal. This is a great time to share your love of gardening with friends and family—treat them to recipes made from the squash you grew, the tomatoes you canned, or fresh collards and kale from the garden. It's delicious, environmentally responsible, and a gift from the heart.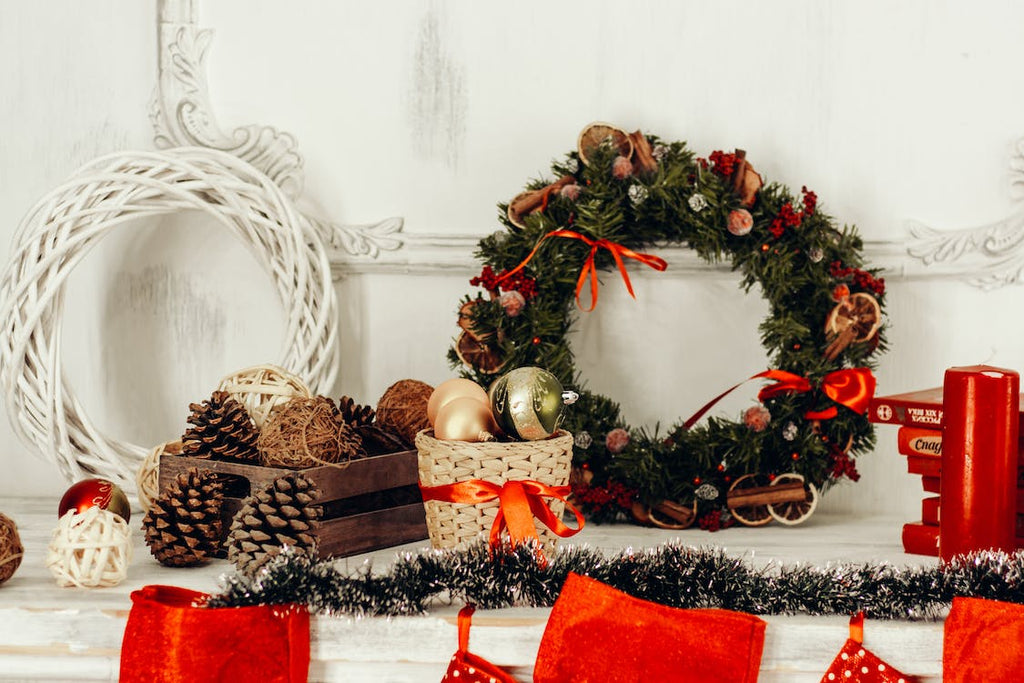 Eco-Friendly Holiday Gifts
In many traditions and cultures, this is a time of gift-giving. While any heartfelt gift is a joy, we would like to suggest some eco-friendly holiday gift options that you can incorporate into your celebrations. Not every gift has to be perfectly "green", but this is a way that you can help the Earth while celebrating with your loved ones.
Shop eco-friendly brands this holiday seasonwhenever possible. There are so many high-quality options for clothing, household items, and other gifts—and they're available at nearly every price point. Green gifts can make a difference for both the recipient and the environment, so take some time and think about it.
Thrifting and DIY are great ways to find gifts!Making a gift or finding the perfect item secondhand is a wonderful way to give a unique and personal gift while also protecting the environment we all share. How you go about this is up to you—but don't be afraid to be creative. Baked goods, crafts, and thrift-store finds can all make delightful and memorable holiday presents.
Give the gift of gardening!The holidays are a wonderful chance to give someone the joy that is gardening! You can give supplies to a young gardener, share seeds or seedlings with someone who already has their own space, or introduce a friend to the joys of being in the garden. Options are limitless but gardening is a gift that keeps on giving year after year.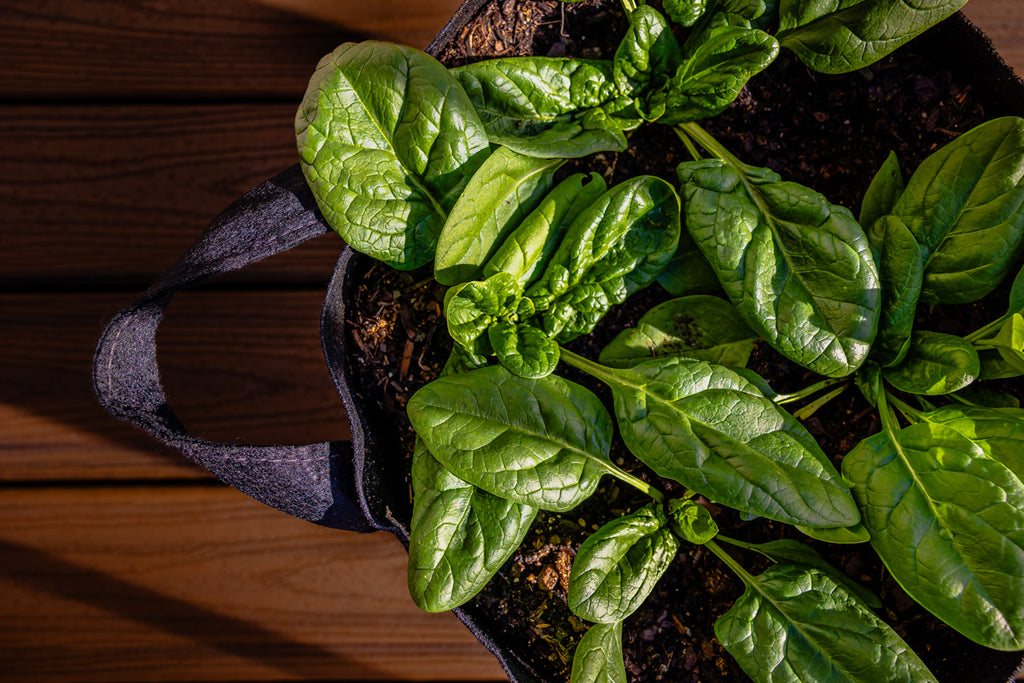 ---